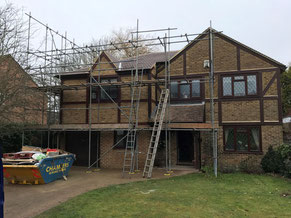 In the fast paced world of today's housing construction industry, it's easy to get sucked into cookie-cutter design and aesthetics when time and cost constraints demand the use of repeatable design, building systems and techniques. 
Offering variation and individualism provides curb appeal and a resultant sense of pride to an eventual home owner. 
Adopting brick cladding feature panels in a variety of bonding patterns and brick types is a certain way to differentiate from the crowd and build diversity of finish across housing developments.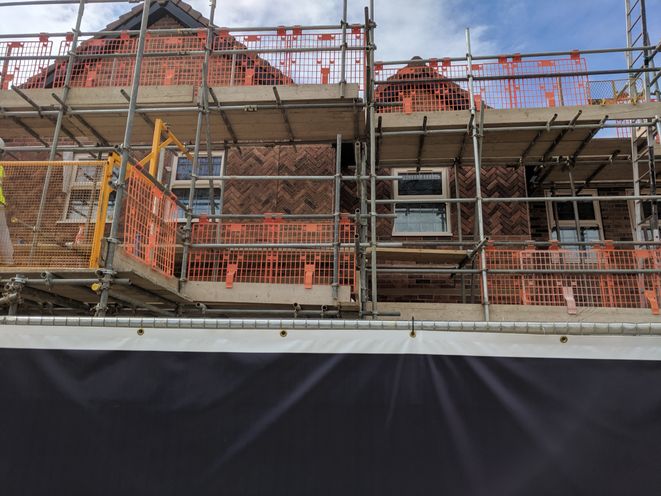 Our brick slip feature panels are offered in bespoke sizes, typically up to 1200mm x 1200mm, constrained mainly by size and weight of onsite handling. Panels consist of brick slips securely bonded to a Class A1 fire rated, weatherproof backing board. With an overall thickness approximately 30mm, a relatively light weight, yet durable outer skin to a building is achieved. 
Panels are typically produced in the brick type specified or supplied from site and are manufactured and provided un-pointed, with pointing being undertaken post installation to ensure consistency of mortar with other areas of the building or surrounding building site. 
Various bonding patterns are supported including Stretcher Bond (inc. Flemish/English), Herringbone and Basket Weave. Multiple brick types, colour and texture can be incorporated within individual panels to enhance the feature design and increase individualism.
Suitable for installation on conventional block work, timber frame, SIPS, metal frame or ICF substrates.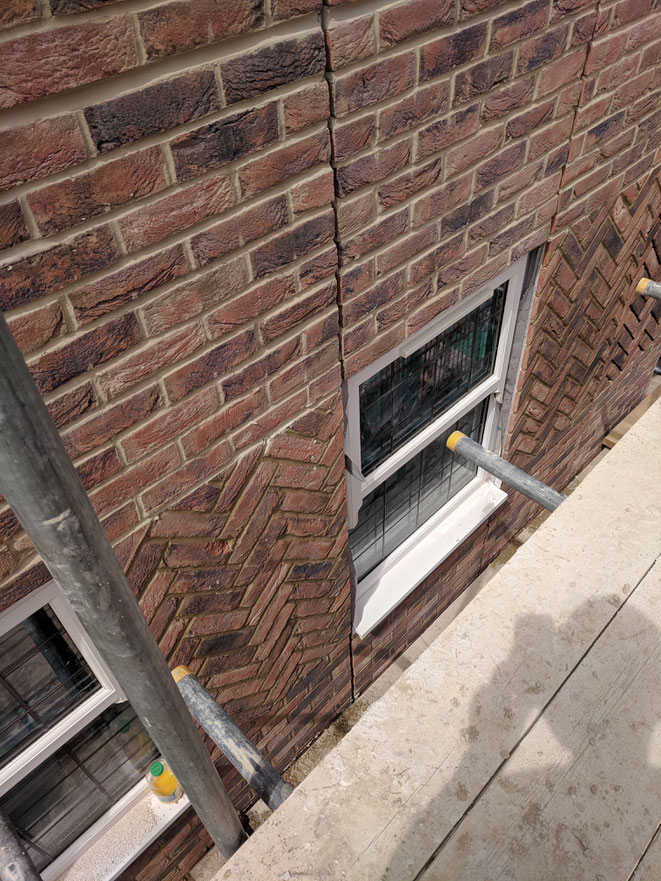 For more information on how our brick feature panels can help enhance your development, contact us on 07825 304998 or email your inquiry to sales@brickbondsolutions.co.uk